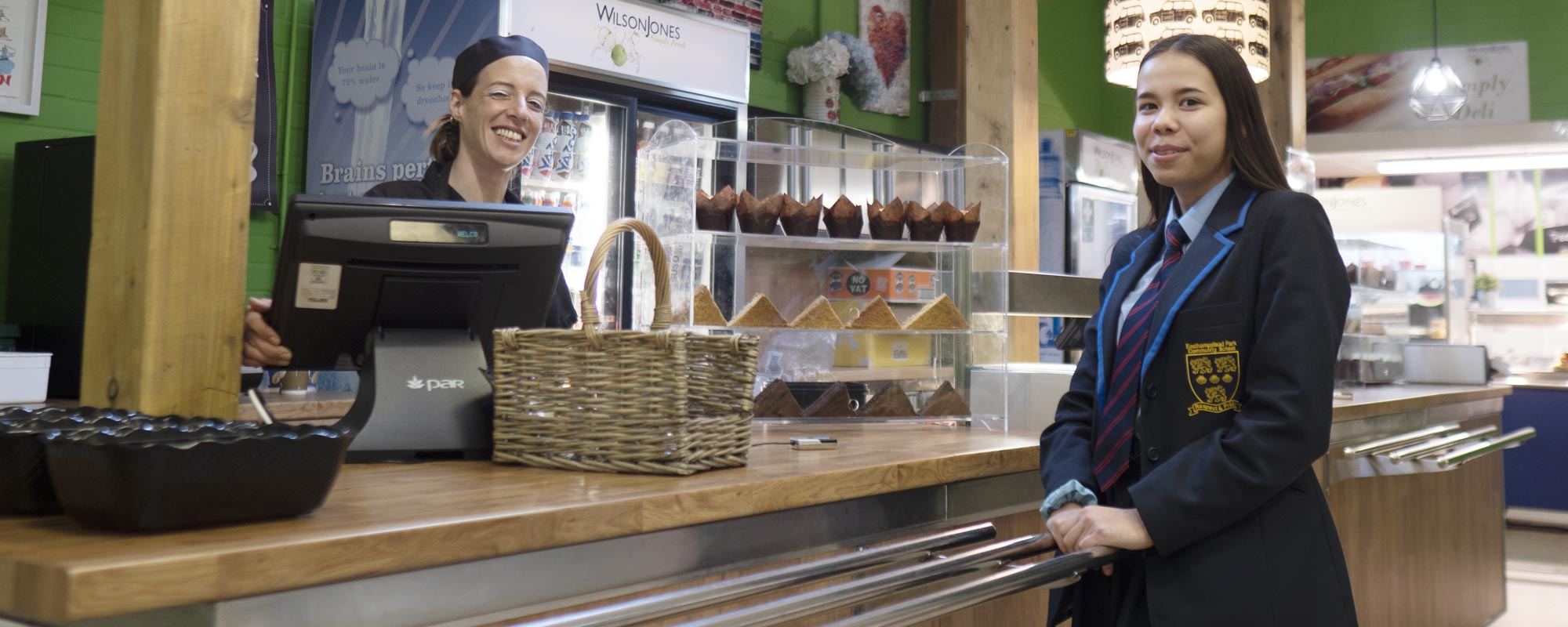 Our school caterers, Wilson Jones, are proud to provide menus that are freshly prepared using the highest quality ingredients. Wilson Jones employs two Group Development Chefs who work with our catering team to ensure that the food selection in the dining hall continues to be developed, responds to student changing requirements and continually represents value for money. The Development Chefs have created an innovative and exciting programme of theme days, meal deals, tasting sessions, dining room food theatre offers and healthy eating initiatives.
Wilson Jones are keen to work with everyone who uses their services as this allows them to understand, deliver and meet our customers' expectations. We achieve this aim through regular food focus meetings, school council meetings and tasting sessions, which involve students, staff, parents and governors at our school.
Please get involved as your feedback is vital in developing this service. Should you require any further information please contact our Client Services Director on 01932 777181. Alternatively, please visit the Wilson Jones website.

Click here to view / download our current menu   |   Click here to view / download our deli menu