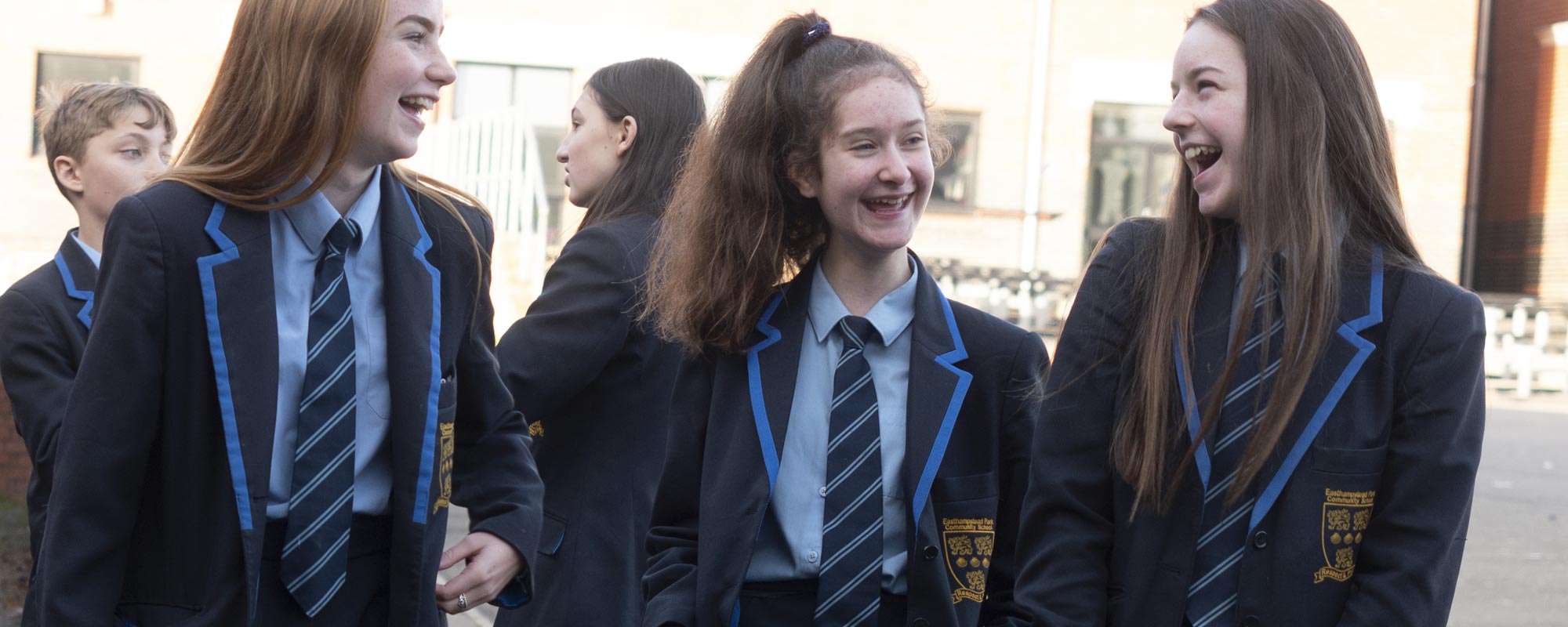 GCSE Results – 2018

Congratulations to our fantastic Year 11 students on their excellent GCSE results. We are pleased that the hard work of this year group bore fruit; they have much to be proud of, and these results will provide them with an excellent grounding for the future.
There were many notable individual performances including:
Jack Davies, who achieved 9 GCSEs at Grades A-A* (or equivalent).
Zoe Woods, who achieved 8 GCSEs at Grades A-A* and 1 at Grade B (or equivalent).
Emma Pearson, who achieved 6 GCSEs at Grades A-A* and 3 GCSEs at Grade B (or equivalent).
Eloise Scutt, who achieved 6 GCSEs at Grades A-A* and 2 at Grade B (or equivalent).
The results of the Class of 2018 represent a fantastic year for the school, with a whopping 40% of students achieved at least 1 GCSE at Grades A-A* or equivalent. Students performed strongly in the core subjects, with over 50% achieving a standard pass or higher in both English and Maths. 17% of students achieved a Grade 7-9 in English.
Strong results were achieved in a number of subjects, with 100% of students obtaining Level 2 passes in D/T Food, PE and Performing Arts. 71% of all entries for Performing Arts achieved Distinctions or Distinction Stars, equivalent to GCSE A/A*. Elsewhere in the curriculum, students also thrived. Of particular noteworthiness was students performance in Photography, Art, Media and Music, the latter of which saw 64% of students obtaining the top grades.
We are also thrilled with the performance of our students in Computer Science, a subject that has received much press about the academic rigour required to succeed. 40% of students in Computer Science achieved GCSE Grades 7-9, a fantastic result!
At EPCS, we believe education is about far more than just excellent academic outcomes and we are proud of our students for the effort they put in to support their studies. Not everyone will get the top grades but the Class of 2018 leave us as confident and thoughtful individuals, intellectually curious, ready for whatever opportunities and challenges the future throws at them. They are a fantastic bunch of young people and our community should be proud of them.  The majority have returned to our school, to embark on the next stage in their journey at EPCS6. A huge thank you to all of the teaching staff for their unswerving hard work and effort with this year group, and also to the parents of these students for their continued support.
Mrs L Cook, Headteacher.
A-Level Results – 2018

We were once again delighted to see the hard work of our Year 13 students rewarded with another set of impressive A Level results here at Easthampstead Park Community School.
There was a lovely atmosphere on results day with all of our students being accepted onto their courses at universities and apprenticeships. Many students also excelled in the EPQ (Extended Project Qualification), setting them up well for further study at university, or the world of work. Our students made exceptional progress and many exceeded the challenging targets based on their GCSE results two years ago.
There were many students who exceeded their personal expectations and achieved amazing individual results, including:
Dan Rose who gained an A* in the Extended Project Qualifications, A grades in Chemistry and Maths and a B grade in Biology.
Sunny Sunwar who gained A grades in Maths and Further Maths and a B grade in Physics.
Chloe Norton who gained an A* grade in the Extended Project Qualification, an A grade in Psychology and B grades in Biology and Maths.
Amber Matthews who gained Distinction Stars in Dance and Music alongside a B in the Extended Project.
Hayley Eastabrook who gained an A* in Fine Art and an A grade in Photography.
Jade Peters who gained an A* in Photography and an A grade in Media Studies.
With an outstanding set of results behind them, our Year 13 students have now embarked upon the next stage in their life journey, some following their dreams by studying degrees at university, others taking up prestigious apprenticeships.
Dan Rose is now reading Medicine at Southampton University.
Sunny Sunuwar is now reading Accounting and Finance at Bath University.
Chloe Norton is undertaking an apprenticeship with KPMG.
Leah Hanlon is undertaking an apprenticeship at Deloitte.
Beth Barker is undertaking an apprenticeship in mental health nursing at Broadmoor Hospital.  
Throughout their time at our school, this year group acted as exemplary role models and mentors leaving a legacy of hard work, endeavour, leadership and community spirit for future EPCS6 students.
Mrs L Cook, Headteacher