Whole School Parent's News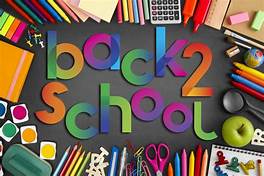 Return to school arrangements: Thursday 2 September 2021 8.45 - Year 7 testing 9.45 - Year 10 testing 10.45 - Year 11 testing 11.45 - Year 8 testing 12.45 - Year 9 testing 1.45 - Year 12 and 13 testing Students are expected to go home after testing. Friday 3...
Whole School Student's News
Dear Parents/Carers Medication in School Please can we remind you that if you need to send your child in with any medication such as paracetamol, that you follow our Managing Medicines policy and procedures.   The school will need to be informed if your child needs to...
** Sponsored 24-hour static cycle relay ** Staff and students are completing a sponsored 24-hour static cycle relay in aid of Sport In Mind, a Reading-based mental health charity on Friday 25 June. Students have signed up for their 15 minute slots. If you would like...
Parent News for All Years
Click on your year group below to access the relevant news hub per year group.