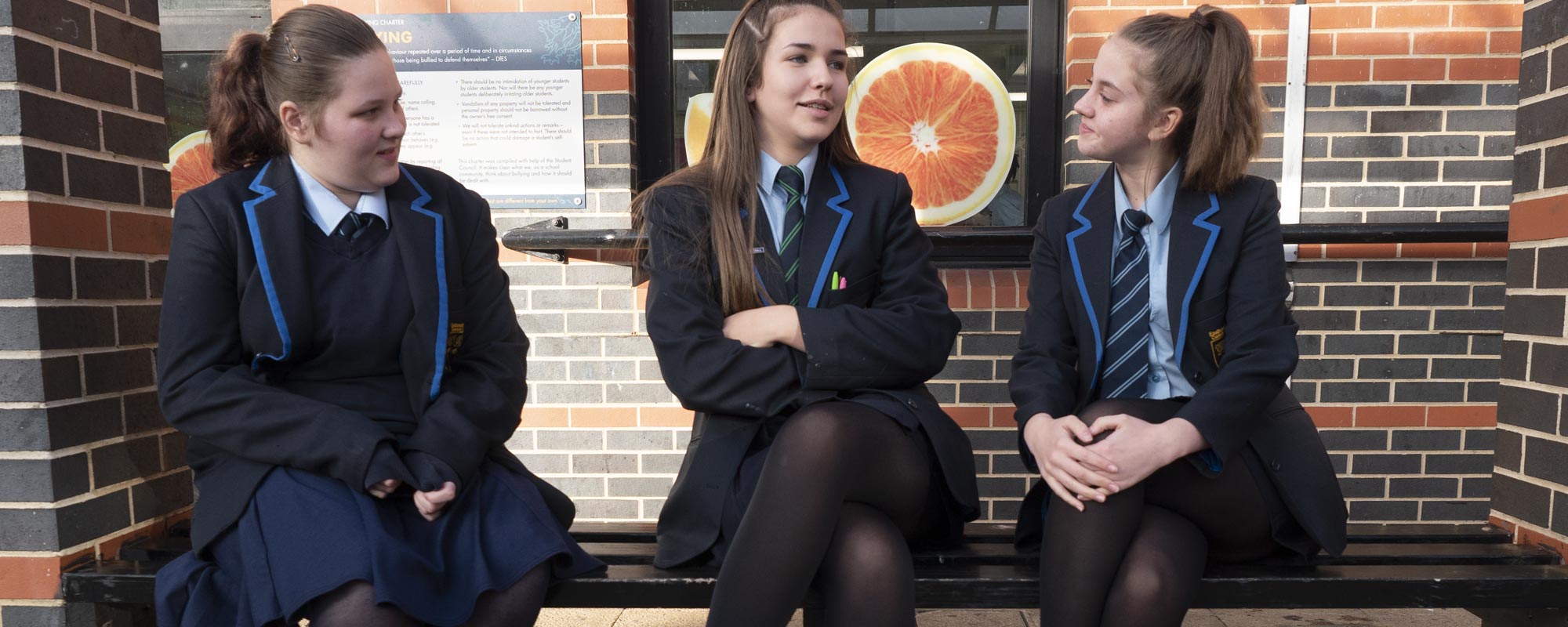 The School Day
A school day starts at 08:50 am and finishes at 15:10 pm.
Students should arrive at school before 08:40 am, at which time the school gates are closed.
Warning Bells are rung five minutes before morning registration, before the end of morning break and before the end of lunch break.
Registration – 08:50 am – 09:00 am
---
Period 1 – 09:00 am – 10:10 am
---
Break – 10:10 am – 10:35 am
---
Period 2 – 10:35 am – 11:45 am
---
Period 3 – 11:45 am – 12.55 pm
---
Lunch – 12.55 pm – 13:30 pm
---
Period 4 – 13:30 pm – 14:40 pm
---
PREP – 14:40 pm – 15:10 pm