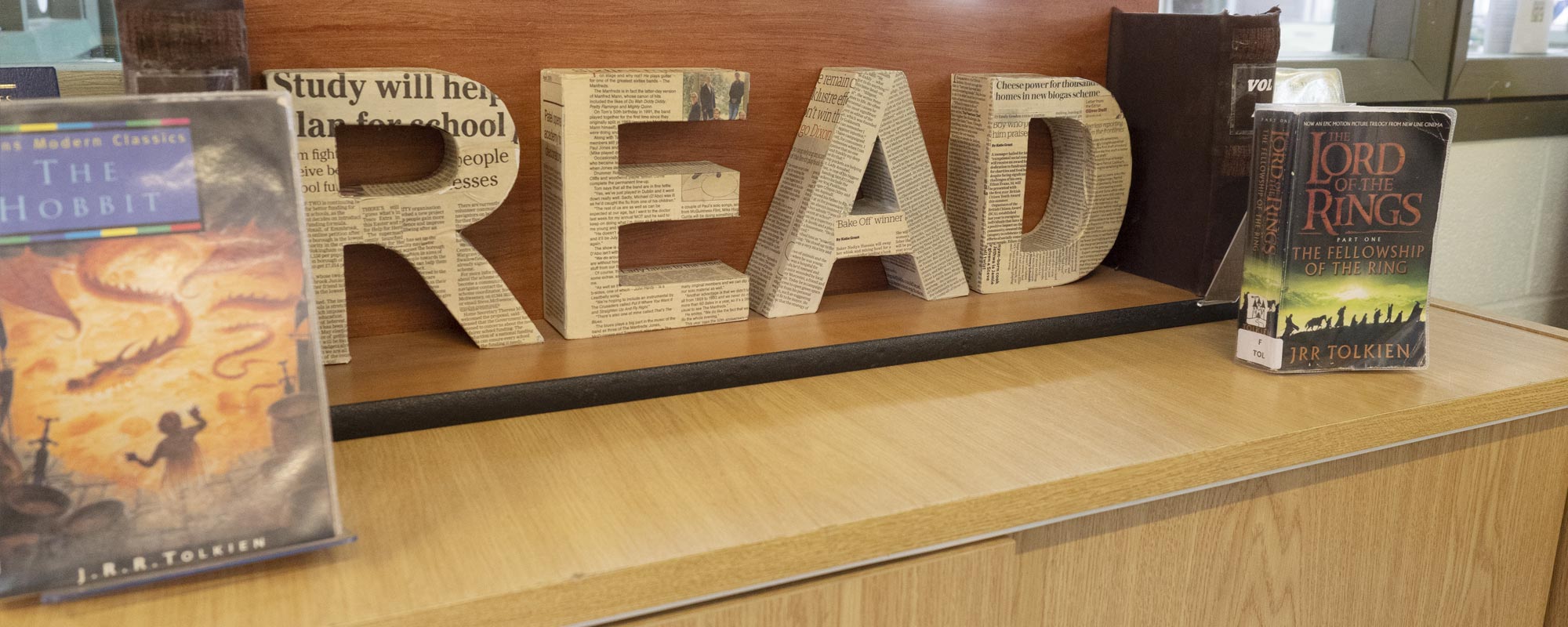 Whole School Literacy
At Easthampstead Park Community School, literacy is the backbone of our lessons, assessments, and lives. We believe that literacy and communication skills are the foundations of learning and, thus, we strive to embed it into every facet of life at EPCS. While we all come from a range of backgrounds and subjects, we are all teachers of literacy here.
Literacy Overview
Here at EPCS we have established and require a few basic expectations for our students when it comes to literacy:
In breaking down literacy into three specific categories, students are able to see what good communication in reading, writing and speaking and listening looks like.
Our basic expectations for spelling, punctuation, and grammar are outlined through codes that are introduced at Year 7 and carried through to Sixth Form.
In line with our school ethos of Respect and Pride, it is our expectation that students are consistently meeting these expectations in all subjects so that students can see the vital role that literacy plays in all parts of learning.
In addition to the expectation that all students come to school with a reading book as part of their equipment requirements, we supply a suggested reading list to support those who struggle with reading and stretch and challenge those who show high achievement.
All of these basic expectations as well as our reading list can be found on this page.
Our goal is to help all pupils achieve their potential and to do this, we make sure that there is a programme or intervention for pupils of all literacy levels. We run intervention sessions for pupils who started secondary school behind in their chronological reading age which have been incredibly successful. This last year, all pupils raised their reading levels and the majority made accelerated progress. Pupils who show academic excellence are also supported through programmes such as Carnegie Shadowing where our pupils and teachers meet to discuss and debate critically acclaimed novels as well as the opportunity to compete in national writing competitions.
Within the pastoral programme, students participate in rigorous tutor-led literacy support. Students are exposed to age appropriate literature, are challenged in their extended creative writing, and have the opportunity to debate current world issues. Students at GCSE level are given targeted support and intervention within tutor time to suit their specific needs including spelling, punctuation and grammar support and ambitious vocabulary challenges.
From a school-wide perspective, we strive to promote literacy in every way, shape and form. Whether this be through our termly DEAR (Drop Everything And Read) weeks, our No Pens Day, our World Book Day Celebrations or simply in the high expectations staff members have for students – literacy is everywhere.
Supporting your child with literacy